We take the complication out of filing your taxes!
Our company offers personalized tax preparation and planning services for a wide variety of clients. We specialize in: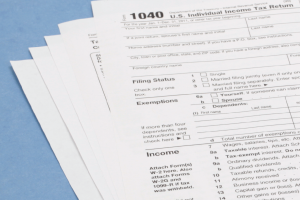 Tax return preparation and filing for individuals
Tax return preparation and filing for small businesses
Tax Planning Services for both small businesses and individuals
Our principal, Rudy Garcia is a Chartered Tax Consultant and is enrolled in the IRS' Annual Filing Season Program. These designations require annual participation in Continuing Professional Education courses offered by local chapters of national accounting and tax associations and help to keep our firm on the leading edge of ever-changing tax laws and accounting methods.
We offer secure online document drop-off and storage. All returns are available in electronic format to help eliminate the hassle of keeping paper copies in your home or business.
We work by appointment only, therefore ensuring that you will not have to spend your valuable time waiting around for our services. Like an old-time doctor we can even make home or office calls for your convenience!

Visit the Services area of our site to learn more about the tax services available to individuals and businesses.

Visit the Contact Us page for information regarding how to reach us via telephone, fax, e-mail or mail.

Feel free to contact the office anytime. We're here to help.
About Us
RWF Tax Services is wholly owned by Rivanna Woods Associates LLC (RWA), a local holding company in Fluvanna County established in 2006. RWA conducts business in different financial services areas such as insurance, investment management and financial planning. The addition of tax preparation and consulting services is a natural evolution for the company.
Company history
RWF Tax services is a start-up endeavor of RWA. It is a natural outgrowth of the financial services RWA has been providing since 2008.
Leadership
Rudy Garcia, MSEd, is the managing member of RWA. He is a licensed Investment Advisor Representative, Insurance Agent, and Real Estate Broker with more than 12 years experience in business in Fluvanna County. Rudy has deep ties in the county and is extremely active in the civic and philanthropic activities within the county. He currently serves on several non-profit boards and committees in the county as well as in the greater Central Virginia Region.
Rudy is currently serving as the President of the Fluvanna Chamber of Commerce, is a Past-President and current Executive Secretary of the Rotary Club of Fluvanna County and is a co-Chair for the Fluvanna Leadership Development Program.